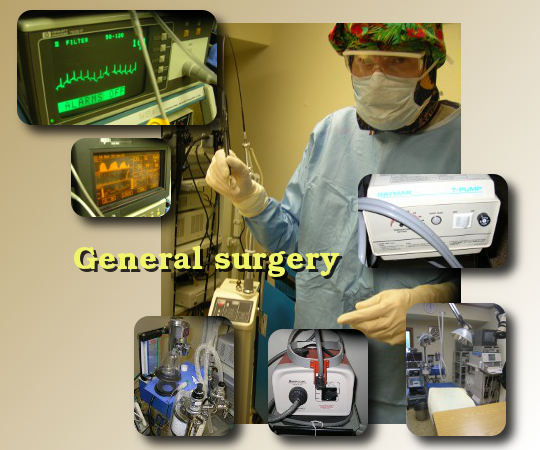 General surgery may include such procedures you are already familiar with such as ovarian hysterectomies(spay), castrations, feline declaws, and skin mass removals. Also we at Windsor Animal Clinic are capable of much more if it is needed. All surgeries will include:
Pre-operative assessment – Physical exam, possible workup of pre-surgical problems which may include diagnostics such as blood work. (pdf brochures,cats, dogs) courtesy of IDEXX. This also may modify the procedure such as using IV fluids or medications to improve outcome.
Pre-operative choice of the safest anesthetic choice. This also includes pain medication.
Monitoring – We have extensive patient monitoring abilities during the procedure. We watch such things as O2,CO2,gas anesthetic delivery,EKG,pulse ox monitoring, and BP.
Laser – All surgeries are done with a surgical CO2 laser.
Post-operative – pain medication and close observation.
All this combined will help to insure the best possible outcome for your pet.